Sounds of Liberty Square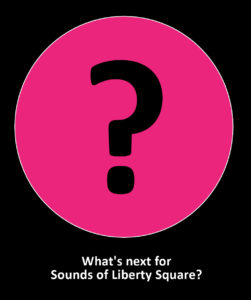 Due to construction at the Liberty Square parking lot, we need to put future events on hold.
We sincerely appreciate everyone who came out to hear original music by our fabulous bands: Patti Rothberg, Automatic Children, James Darling and the Nuclear Heartbreak, Foresters, Belle of the Fall, Glenn Roth, The Clams, James Mauri and the Black River Stones, and Jake Kulak and the LowDown.
We thank Bob D'Aprile for helping find great bands and wish him the best in his future endeavors.
Please check back soon for updates!